The latest version (2.3.2) released on this web site (not in the MS store yet) has a new "Low Frequencies Center" option added to the FFT filter control. This option is more convenient for common FFT filters.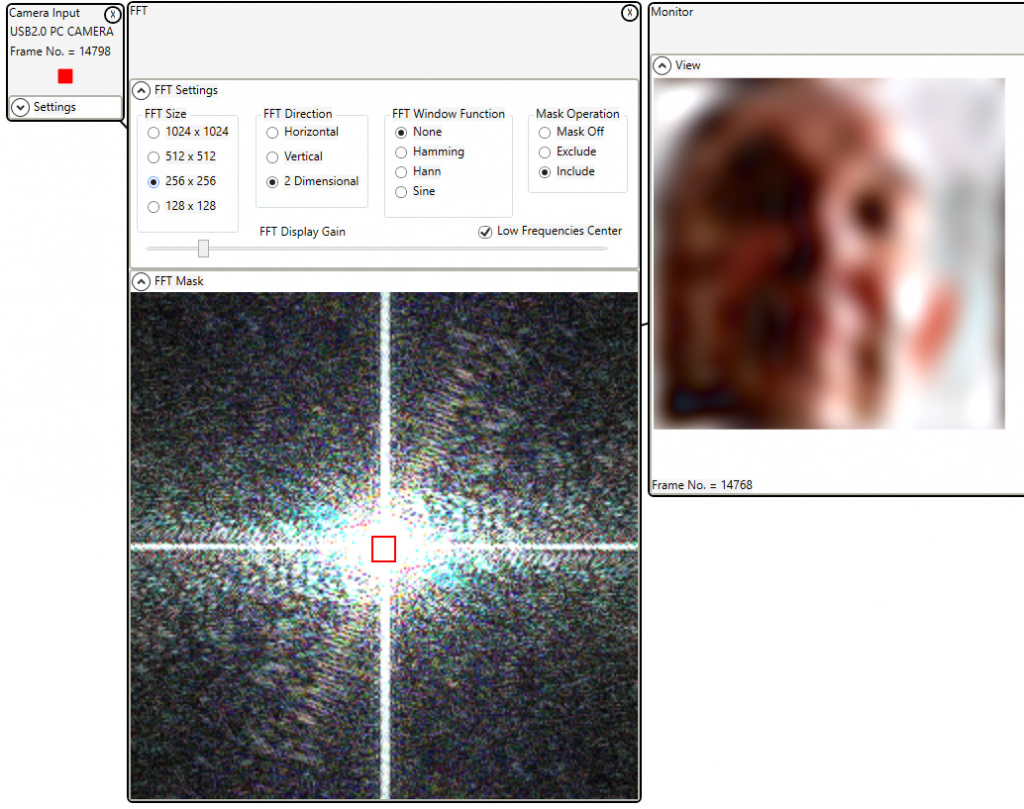 By including the low frequencies in the center of the FFT mask window a low pass filter can be implemented.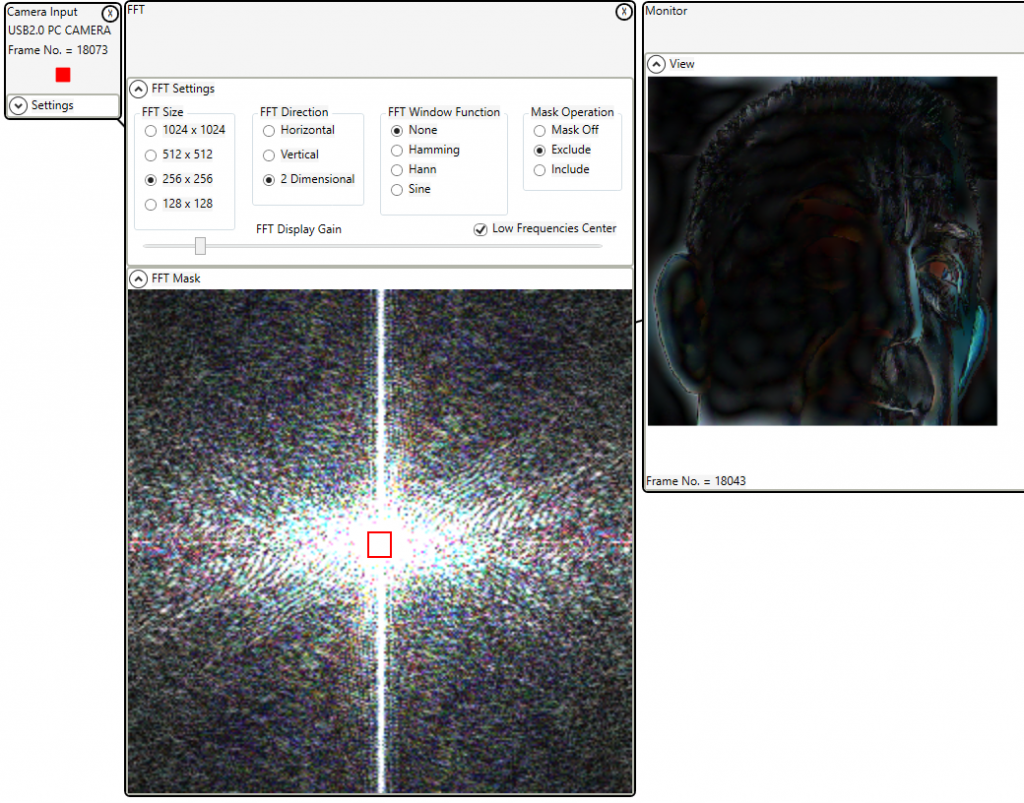 By excluding the same low frequencies a high pass filter can be implemented.
Keeping the resolution low (256×256 in this case) will provide a reasonable live experience; still not quite real-time.