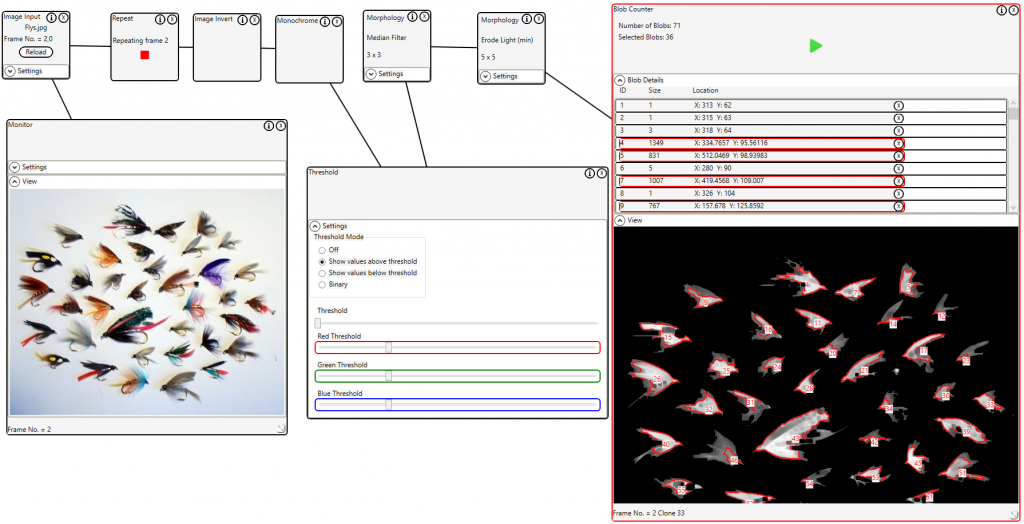 A new Blob Counter control has been added to the Imaging Whiteboard. This control will allow the user to identify and count blobs within an image.
A live image will be displayed with the total number of blobs displayed dynamically.
Freezing the image will allow the user to select individual blobs which will be identified by outline and ID in the display image.